Foil stamping is one of the many services we offer that can add a nice creative touch to your book binding. Essentially, foil stamping is the addition of designs onto a book's spine or cover using heat, pressure and metallic foil paper. A metal plate is sculpted into a design and heated. It then comes into contact with the foil and stamps it onto the book. The heat and pressure cause the foil to stick to the book, and its shape is the design of the metal plate. In this way, no ink or paper are used in the foil stamping process.
Foil stamping is commonly used to give books a shiny element that makes them stand out among other books. The finish of foil stamping can be everything from metallic to matte to glossy, depending on the type of foil and specific process used. Foil stamping can also be used to make patterns on the binding.
The concept of foil stamping has been around since ancient times, if not specifically for books but for its aesthetic appeal in general. In ancient Egypt, arms, mummies and coffins were decorated with hold that was hammered and stamped to a paper-thin thickness. Once the printing press was developed during Medieval times, some printers added super-thin sheets of gold to designs on the binding. This practice was modified later when gold was manufactured in long thin sheets that were affixed to paper. Using heat and the printing press, printers transferred these gold sheets to imprints on the binding, and modern foil stamping was born. The addition of different substances besides gold to the foil stamping palette brought us to where we are today.
Foil stamping is great not just for book bindings, but also for brochures and mailings. Foil stamped mailings and brochures are sure to catch the eye, and exude a professional and elegant air. Foil stamping also works well for personalizing books and paper products. Contact us today to learn about the many uses of foil stamping for your publishing needs.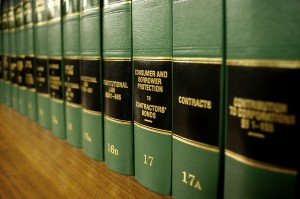 Advantage Book Binding has been in the book binding business since 1985, when we were founded on the principle "we do a quality book on time." Since then we've seen plenty of changes both in and out of the industry. While some have sounded the death knell for books and other physical media, we believe that the fact that we continue to be an industry leader into the 21st century is a testament not only to our longevity as a company but to that of our craft. We think it's important to keep books and physical media on the shelves, which is why we dedicate ourselves to providing you with the highest quality book binding and post press services available.
Keep up with us on Facebook, Google +, Twitter, and LinkedIn.
Sources
http://www.whatisfoilstamping.com/
http://ohsobeautifulpaper.com/2011/04/the-printing-process-foil-stamping/