Hard Cover Binding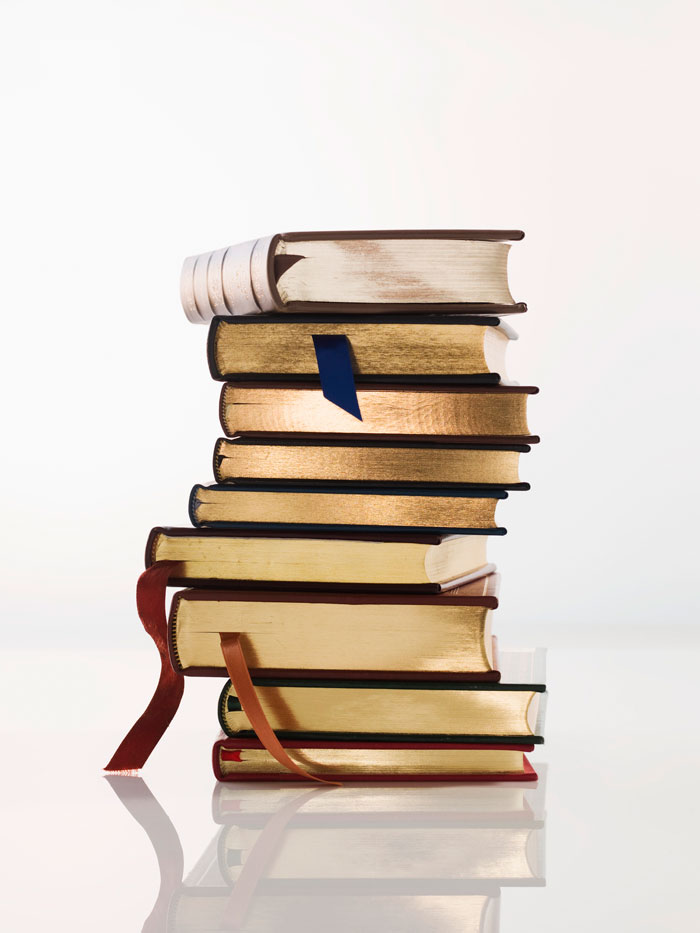 Case binding is the process for making hard cover books, such as reference books, yearbooks, children's books, novels, vanity books, coffee table books, art books, law books, medical books and most custom books. The advantages of case binding a book are the strength and durability you get from the various case binding techniques. The look of the hardback book is also superior with the availability of leather, papers and multiple fabrics that can be used to encase the book. These materials coupled with the variety of specialty finishing techniques, such as embossing or foil stamping, give the case bound book a professional, classy, or artistic look. A printed dust jacket can also be applied to finish off your book.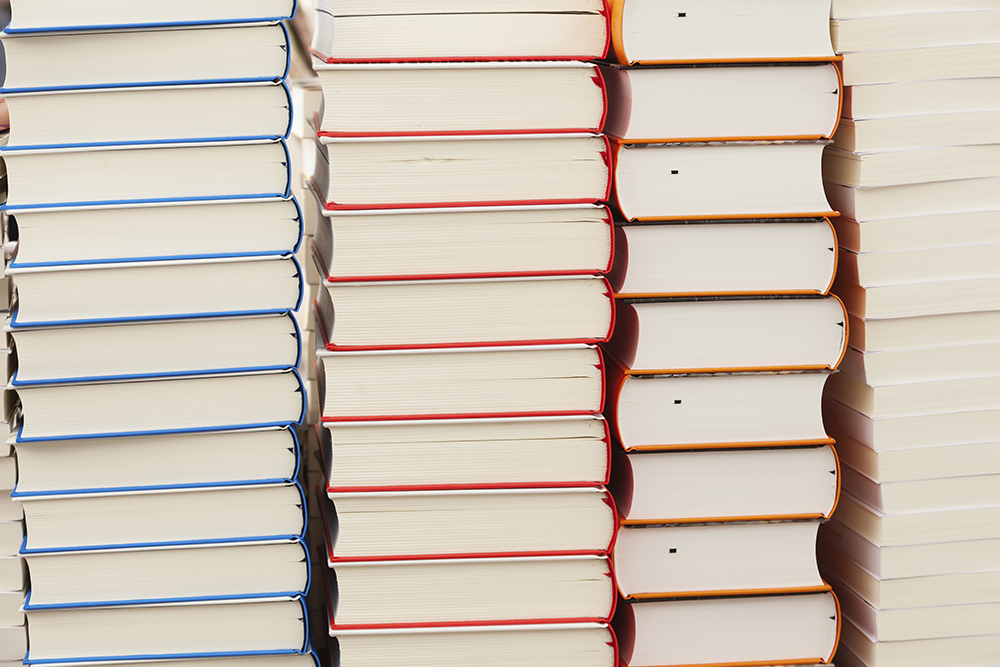 Case binding involves building a book block out of pre-collated, pre-cut loose sheets or gathered signatures that are either adhesive bound into a book block or are gathered and sewn along the spine. It would be at this point that additional finishing touches may be added, such as applying ribbons or marbling. The hardback case is made by wrapping paper, cloth, lamination or leather around the case board and then glued onto the book block. The spine can be rounded (which is most common for Smyth sewn books), flat (such as you see in many children's books and coffee table books), and/or tight backed (providing additional support for heavy books).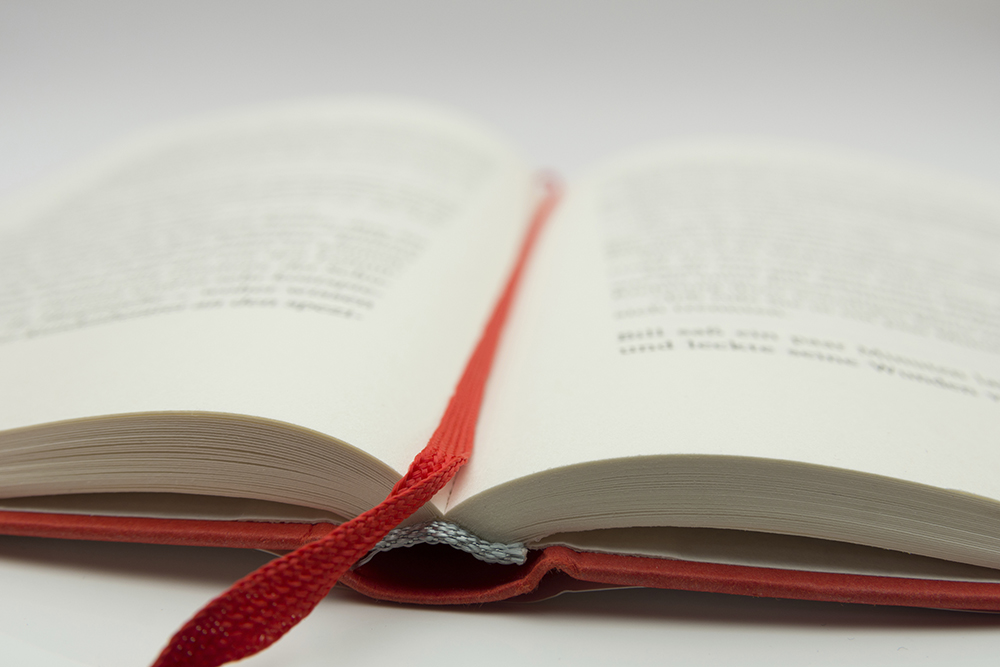 Advantage Book Binding is a leader in the following types of hard cover book:
Smyth sewn hard cover books:

Smyth sewing a book, that is sewing thread through the backfold (at the spine) of a signature and proceeding from signature to signature, will create the strongest and most durable binding of all binding techniques. Additionally, the book, when opened, will lay flat.

Adhesive bound hard cover books:

Adhesive bound hard cover books are made by perfect binding or PUR perfect binding signature's or loose leaves book blocks and casing them in with a hard cover case. Adhesive case binding is the solution for those looking to case bind digitally printed book runs.

Fully concealed wire-bound hardback books:

In making a wire-bound book, with the wire-o fully concealed in the hard case binding, a much more durable book is created than a standard exposed Wire-O. It will maintain the lay-flat ability that is so appealing in the Wire-O books while sporting a sturdy hard cover case.
Additionally, many attractive decorative and specialty finishing options are available such as embossing or foil stamping on the cover and spine of the book, ribbons added to the book block, and decorative features applied to the book block that work especially well with case binding, including marbling, gilding or staining.