Traveling Exhibit Showcases Creative Book Binding Visions
In 2010, archivist and book conservator Julia Miller published Books Will Speak Plain. The 500-page handbook is "aimed at conservators, collectors, librarians, and book lovers, for the identification and description of book structures and styles." Miller used the notes from her 30 year career to chronicle the huge variety of book designs she had encountered into one cohesive source that could serve as a guide and reference for others.
In the spirit of the book, the Midwest Chapter of the Guild of Book Workers took an idea of its own and brought it to fruition. The group "invited bookbinders from across the country to take the text pages from her 2010 book, Books Will Speak Plain, rebind them, then submit them to a jury of experts.
The experts whittled down the results to 17 designs that showcase the rich history of bookbinding in a modern context. The 17 selected designs are currently touring the midwest as an exhibition called "Plainly Spoken." The exhibition has already made stops at the Kenneth Spencer Research Library at the University of Kansas, the University of Michigan Libraries, and the Newberry Library in Chicago. Currently, the exhibition is on display at the University of Iowa until the end of November. According to the guild's blog:
This exhibit includes a range of binding ideas: models that replicate books from an historical period; cut-aways that visually reveal their hidden structure; design bindings that interpret a concept from the text; and artists' bindings that play with structures and materials to create something new.
The traveling exhibit will conclude its tour of the midwest at the Minnesota Center of Book Arts in Minneapolis, where it will run from February 6, 2015 to April 26, 2015.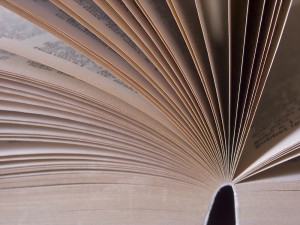 Advantage Book Binding can advise you as to what kind of binding style will work best for your specific project, taking into consideration budget requirements to provide you with the most cost-effective and project-specific solution for you. Please contact us today for more information, and keep up with us on Facebook, Google +, Twitter, and LinkedIn.